Ham & Pickle Rolls and more
Friday, April 20th, 2012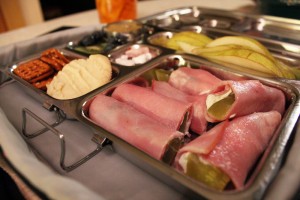 Aw yeah nothin' like some rolled ham in your lunch – with a little dill pickle and Tofutti cream cheese in the middle, yum!
And of course one kid likes pickles and the other doesn't care for them so much, so we have a variation on the school lunch for today.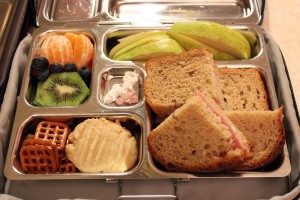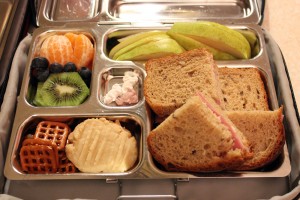 Kiwi, buttery pretzel squares, blueberries, a tiny orange (clementine), pear slices, ham sandwich on Wheat Montana Bread, vitamins and a sugar cookie made by our friend Kimberly complete the package today.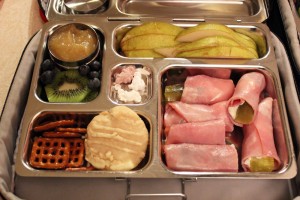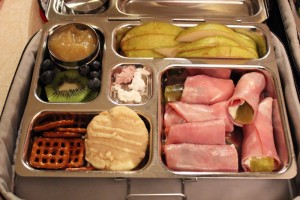 Oops looks like there was a homemade applesauce substitute in the little guy's lunch. Everything else is pretty much the same though. "Same but diff"
Happy Munching!
If you'd like to know more about the lunchboxes featured in these pictures and posts, then you should take a look at
PlanetBox Lunchboxes
.