About Us
We've grown up a bit. Both Simon and Gus are in grade school now. Big time!
Above: Simon and our Sunflower TREE!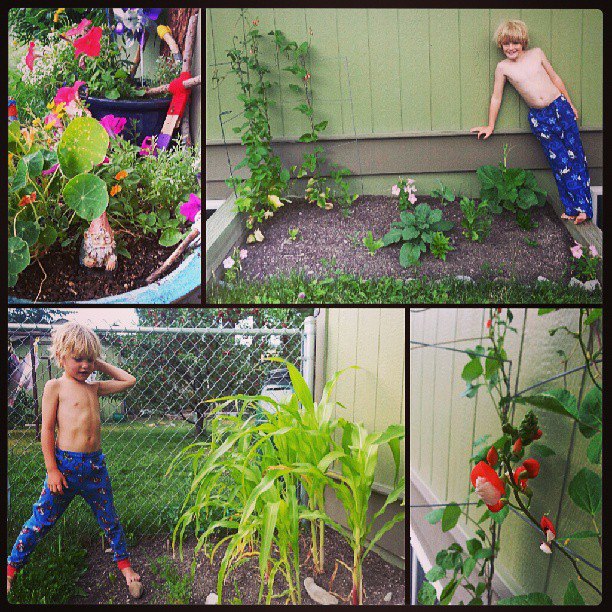 Above: Our very own gardens – first time ever! Simon grew beans, carrots, and flowers. Gus grew corn, carrots, beets, spinach, and of course we have a friendly gnome to encourage growth, on all fronts.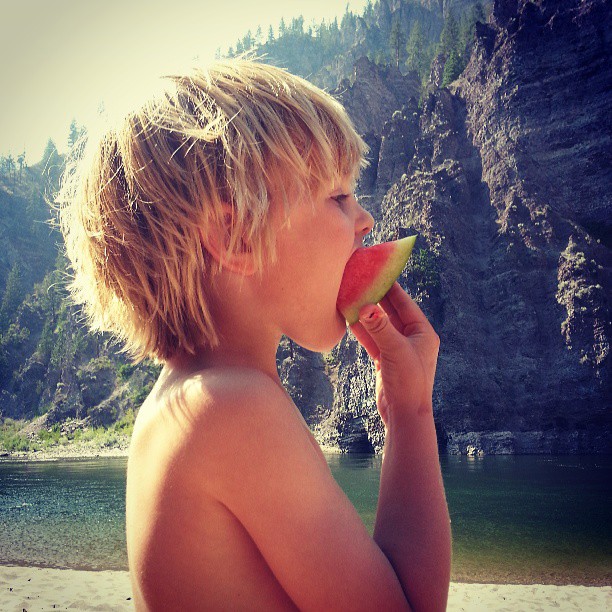 Watermelon on the Clark Fork River. Mmmmm.
We live in beautiful Missoula, Montana. We love eating local delights and we love growing our own food to eat. Of course, seasonally, that doesn't always work out just how one would hope. We wanted to share our lunches with you and we'd love it if you'd do the same! Simon and Gus help plant/grow our food.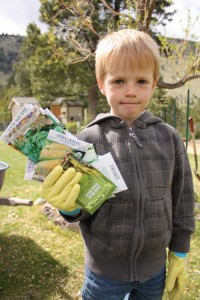 We want to see your lunches – send photos our way. We'll post them and thank you in advance for sharing.
If you'd like to know more about the lunchboxes featured in these pictures and posts, then you should take a look at
PlanetBox Lunchboxes
.