4th Grade and 1st Grade
Thursday, August 29th, 2013
4th grade sounds so old!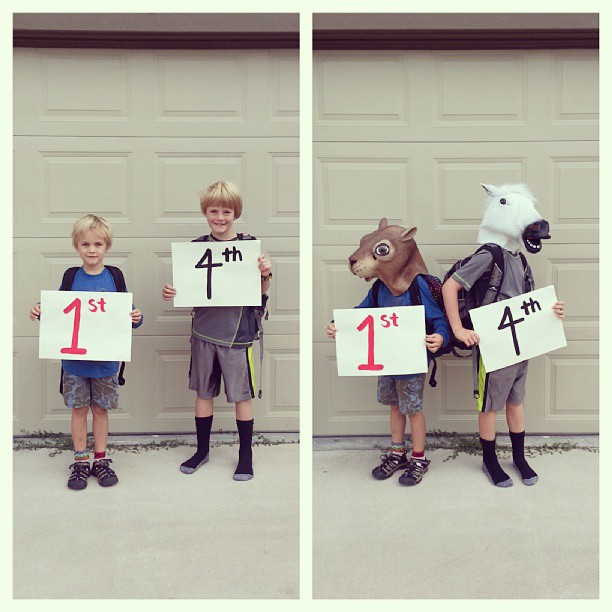 I'm not exactly sure how that happened. Where did the time go? When did Simon get so big? He turns 9 in 5 days. I can't carry him anymore, at least not without grunting.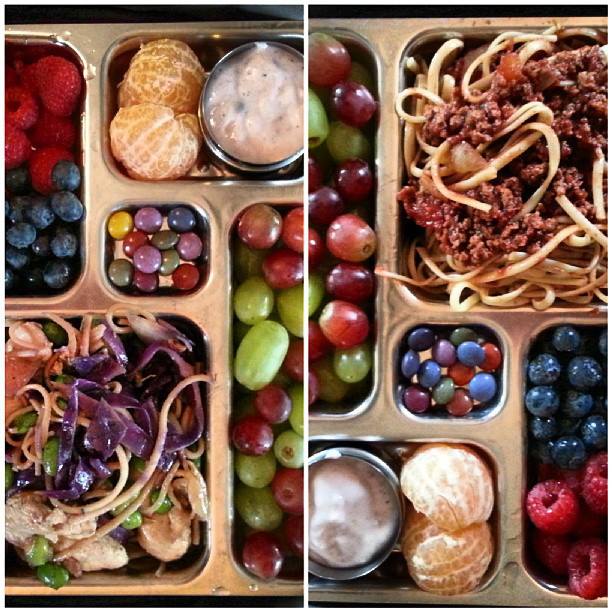 I'm not thrilled with my 'first day lunch' but I've granted myself a do-over. I mean, don't get me wrong, I would eat those lunches in a heartbeat, but I had about 5 minutes to pack them and I was hoping to do something a bit more extravagant. I packed, in a frenzy, some edamame, cabbage, chicken udon stir fry, from dinner the night before, and leftover spaghetti, for the kiddo who doesn't care for cabbagg. Luckily, we'd stocked up on fruit the day before: blueberries, raspberries, grapes, and little oranges are some favorites that I knew would make happy bellies. Chocolate drops for dessert, and GO!
I took the extra time to take a few photos before I shimmied away in the morning and wasn't seen much until the following day, after the boys had already gone off to their 2nd day of school. Never fear, on day 2, Papa packed the lunch!
I love Papa's lunch. They really didn't miss me. They had it covered.
Where was I?…
Welcoming my new nephews into this big big world. They decided the first day of school would be the magical day.
Meet Baby A & Baby B.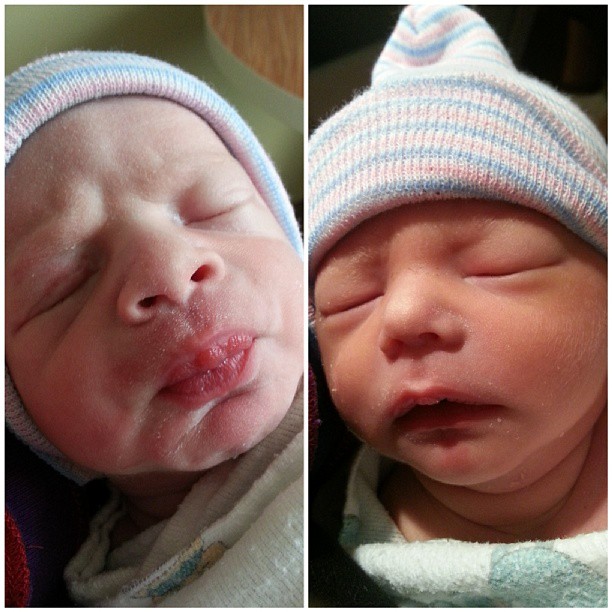 They are the newest dreamboats in our growing family. They are Simon and Gus's new baby cousins.
Tomorrow, I will make lunch. Today, I had much more important things to do.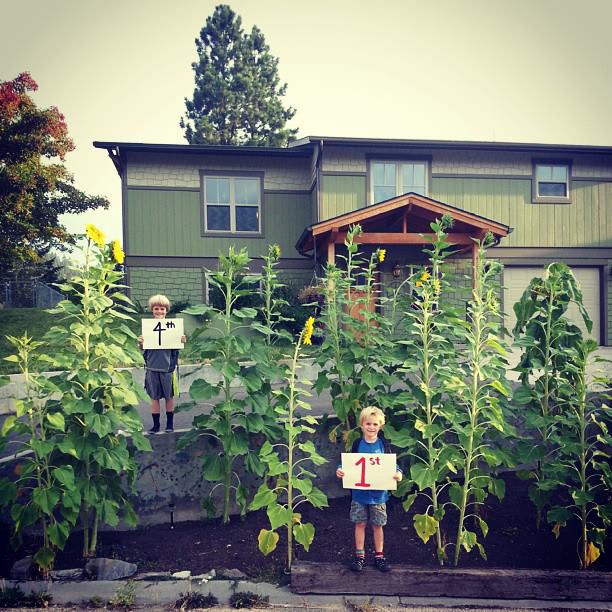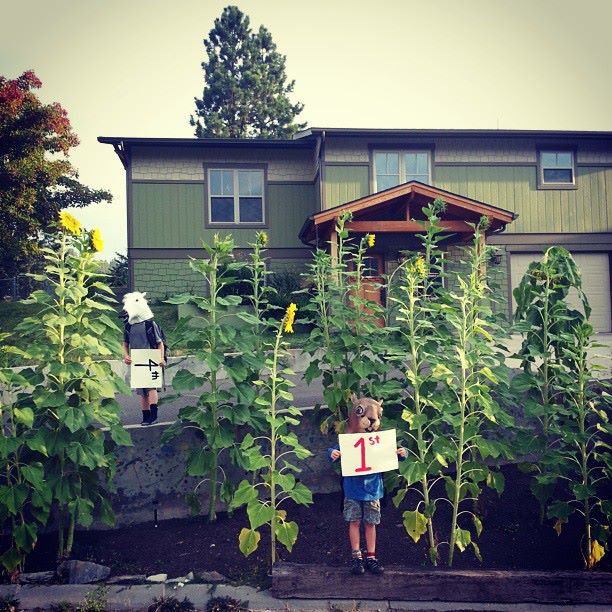 I hope your first day was just as dreamy as ours.
If you'd like to know more about the lunchboxes featured in these pictures and posts, then you should take a look at
PlanetBox Lunchboxes
.