Ham Bun for Back to School
Monday, August 13th, 2012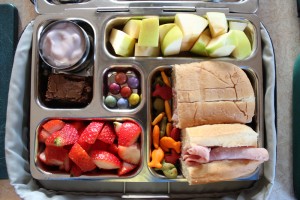 Ham Bun, fresh strawberries, chocolate rainbow drops, 1/2 brownie, soy yogurt, diced apples and the best filler ever - goldfish crackers and your belly ought to be full.
Pretty soon mornings won't be quite as bright. I love our bright summertime mornings.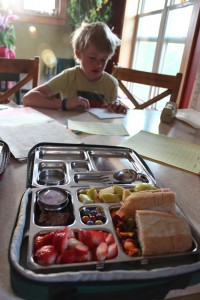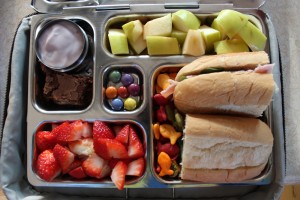 Back to school is just around the corner! Are you ready to start packing healthy lunches?
If you'd like to know more about the lunchboxes featured in these pictures and posts, then you should take a look at
PlanetBox Lunchboxes
.