Sunshine Lunch – Ham/Turkey Sandwich with Tomatoes and More
Tuesday, March 6th, 2012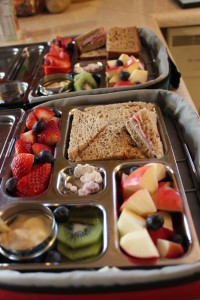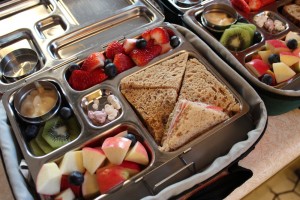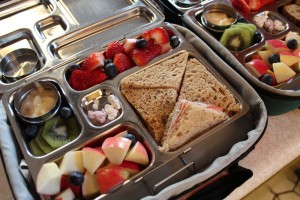 It is probably my favorite when the sunshine is the lighting for the lunch photos in the morning. That is the one bummer about summer vacation. I don't get to take great photos at 7AM of the lunches I prepare with all natural light streaming in our windows. So as spring approaches the light in the morn makes me happy.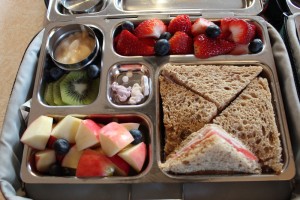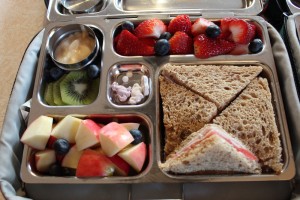 Lunches today consist of a pink lady apple diced, blueberries, kiwi, strawberries, peach soy yogurt and a sandwich with Applegate Turkey and Ham and Wheat Montana bread and a fresh tomato. This whole lunch makes me so excited for the approaching warm seasons. Ahhh.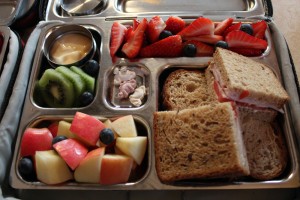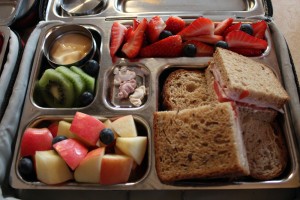 If you'd like to know more about the lunchboxes featured in these pictures and posts, then you should take a look at
PlanetBox Lunchboxes
.